Exhibitor Manual provides Exhibitors with important information and services to prepare for and manage their participation in the upcoming exhibition, and plan their promotional activities. Please read it thoroughly, fill out the Service Order Form(s) according to your needs, and submit to us or our service providers on or before the stated deadlines. Pay attention to those sections marked as 'NEW!' to learn about few changes and new regulations this year.
Attention:
Exhibitor Manual is available in PDF format only. Please download and print the PDF file(s) if you wish to have a print copy.
User ID and Password have been provided to Exhibitors by email and/or by post together with the Exhibiting Contract. If Exhibitors would like to retrieve their User ID and Password, please contact the Organizer by email:

[email protected]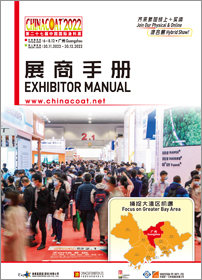 Exhibitors can send WeChat Invitation (in Chinese only) with their company name, booth number and 'Exhibitor Invitation Code' to invite their target customers / visitors to register for FREE on our official WeChat platform. Successfully registered customers / visitors will receive an E-Pass with QR Code for admission.