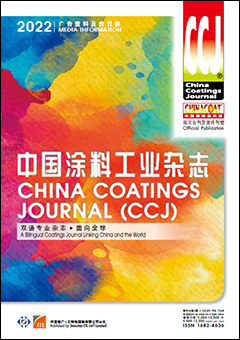 4 REASONS TO ADVERTISE WITH CCJ
An Integrated Print and Digital Bilingual Platform Serving Global Coatings Industry
First published in 1996, CCJ is a bilingual (Chinese/English) technical / trade journal offering an integrated print and digital platform to the global coatings industry.
CCJ brings readers market news and trends, technological advancements, new products and services, to expand their knowledge and keep up with latest industry development.
CCJ is published 5 times a year in March, May, July, September and November, with a print circulation of 9,000/issue and a digital distribution of 12,000/issue.
As the official publication for the reputable CHINACOAT series of exhibition, an additional edition of 'CHINACOAT Directory' is published and distributed at CHINACOAT exhibition.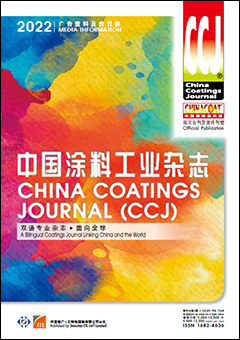 WHY CCJ IS A SUITABLE MEDIUM TO ADVERTISE IN?
Official Publication for the CHINACOAT Series of Exhibition
CCJ is the official publication for CHINACOAT series of exhibition. An additional edition of 'CHINACOAT Directory' is being published and distributed via this exclusive channel to visitors. Exhibitors can rely on CCJ to capture attendees' attention and maximize onsite exposure, while non-exhibitors can convey your messages to locate more sales leads and build brand recognition.
Proven Editorial Background and Industry Expertise
Our editorial team and contributing writers are industry experts and consultants who are responsible to plan the content in each issue. Our feature articles cover new technologies and innovations, market trends, new product releases, renowned supplier profiles, interviews of prominent enterprises and specialists, delivering a system of networking and communication among industry players.
A Unique Bilingual Trade Publication with Qualified Readership
CCJ is the ONLY industry magazine being actively published bilingually (Chinese & English) in the Asia-Pacific region. Our readers are mostly industry's decision makers, of which more than 56% are senior technicians or managers. We deliver your messages in front of influential industry players who source products or services relevant to their needs. We also display your company's expertise in front of your competitors and peers at the same time.
CIRCULATION INFORMATION
China Coatings Journal (CCJ) is published by Sinostar-ITE Int'l Ltd., with its registered office at Room 2101-2, 21/F., Jubilee Centre, 42-46 Gloucester Road, Wanchai, Hong Kong. CCJ is published in five issues a year, in March, May, July, September and November.
ISSN of CCJ: 1682-4636