5 Easy Steps to Source, Connect and Learn from our Online Show! Click the below video to find out more.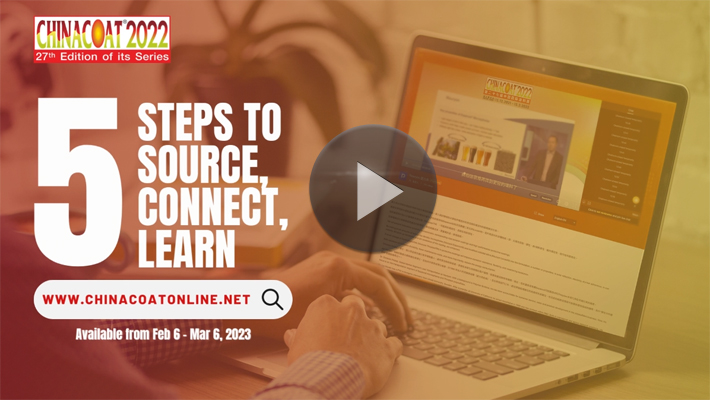 Deadline for Visitor Registration is March 5, 2023 at 12:00 Noon HKT (GMT+8 Hong Kong Time Zone).
Online Show content will only be opened to industry trade visitors who have registered.
Visitors holding valid Login and Password can access both CHINACOAT and our concurrent exhibition, SFCHINA Online Show (www.sfchinaonline.net).
All visitors who successfully register to visit the physical exhibition in Guangzhou will be entitled to browse the Online Show for FREE. The confirmation email of the 'Visitor E-Pass' will contain a link to complete the registration of the Online Show. Visitors just need to enter your Registered Email and Mobile Number to retrieve the registration information you have submitted. Please check and confirm the information again, and then create your personal password to complete the registration. When the Online Show is live, you will only need to fill in the Registered Email and Password to login and start browsing. We will also send you an unique access link via email closer to the launch date.
Visitors who have registered for the Online Show, and wish to visit the physical exhibition in Guangzhou, Please click HERE Visit our official or WeChat platform (WeChat ID: ChinaCoat_SFChina) to pre-register and complete the Real-Name Authentication procedure.
During the Visitor Registration, please also fill in and submit a short and simple Business Matching form. Our system will then suggest exhibitors who share common interests for you on complimentary basis.
If you encounter any problems during Visitor Registration, please contact:

[email protected]

.